< Back
Published on: 19-04-2023
---
---
What is Layer 2 ? Top Layer 2 (L2) Best 10 Coins with Benefits
Introduction:
Layer 2 (L2) networks are a type of blockchain technology developed to improve the scalability and performance of existing blockchain networks. The technology utilizes sidechains and payment channels to allow users to transact with each other more securely and efficiently. Layer 2 networks are built on top of existing blockchains, allowing them to benefit from the security and decentralization of the underlying blockchain. This article will explore the top 10 coins benefiting from using Layer 2 technology.
What is Layer 2?
Layer 2 technologies are a set of protocols that are built on top of existing blockchain networks. These protocols are designed to improve the scalability and performance of existing blockchain networks. These protocols allow for faster and more secure transactions and enhanced privacy. Layer 2 networks are also more cost effective than traditional blockchain networks, as they reduce the amount of data stored on the blockchain.
Benefits of Layer 2
Layer 2 networks offer many benefits over traditional blockchain networks. They can handle a higher throughput of transactions, allowing faster and more secure transactions. Layer 2 also increases privacy, as transactions are conducted off-chain, meaning they are not visible on the public blockchain. Finally, Layer 2 networks are more cost-effective, as they reduce the amount of data that needs to be stored on the blockchain.

Optimism
The Optimism OP coin represents the Optimism Collective, which manages The Optimism Collective, a large-scale digital democratic governance experiment intended to hasten the creation of a decentralized ecosystem. The newly formed Optimism Foundation oversees it.
Link: https://www.optimism.io
Arbitrum
Arbitrum is a layer two initiative developed by Offchain Labs that allows Ethereum apps to scale at a reasonable cost while giving software developers more straightforward, innovative contract feature development. Arbitrum says that you can create an Ethereum app in just five minutes. Arbitrum, like Optimism, still needs to get a project token. The ecosystem is developing, with hundreds of live applications using the quick-start developer tools, including NFT markets, wallets, bridges, and on-ramps.
Link: https://arbitrum.io/
Starkware
Starkware is a layer two project that provides scaling solutions for applications seeking to keep transaction fees as low as possible while executing quickly. The Starkware ecosystem includes several sub-projects that work together to produce permissionless, decentralized ZK-Rollups that aid in the transactions associated with AMM, spot trading, NFT minting, and crypto trading.
Link: https://starkware.co/
Polygon
Polygon is, without a doubt, one of the most popular L2 chains available. It is the most significant Layer 2 solution in terms of market capitalization, fueling Ethereum scaling and infrastructure development. The main advantage of adopting Polygon is that it has been well-tested and refined and is already used by numerous projects, such as Sushiswap, Aavegotchi, Chain Games, Quickswap, and others. It was also recently picked as the only blockchain startup for Disney's accelerator programme. It has become the home for many alienated NFT projects from the disastrous Terra LUNA blockchain ecosystem, which imploded in May 2022.
Link: https://www.polygon.com/
Loopring
Loopring is a Layer 2 project that offers minimal costs and fast ETH trading, exchange, and payments. Loopring advertises an 'automatic execution mechanism,' which allows users to trade cross-exchange and partake in cross-blockchain liquidity. Loopring, defined as "blockchain agnostic," may interface with any platform using smart contracts. You can use the Loopring BETA marketplace to build a Layer 2 wallet and trade DeFi tokens with ETH and USDT trading pairings.
Link: https://loopring.org/#/
ZKSpace
ZKSpace is a relatively new ZK-Rollup Ethereum Layer 2 protocol that allows for near-instant transactions without blocking confirmations. The ZK project provides a layer 2 NFT protocol that allows NFT projects to conduct cheaper NFT issuance, minting, airdrops, and sales. The year 2022 should be fantastic for ZKSpace, with many exciting advancements planned, including ZKSea, an NFT Layer-2 marketplace. The native token ZKS is used to mint NFTs on the L2 market and save costs on the DeFi token swap L2 wallet.
Link: https://zks.org/
IMMUTABLE X (IMX)
Immutable X is a blockchain platform that streamlines the construction of non-fungible token (NFT) projects for developers, making it one of the most distinctive layers of two solutions on our list. The main goal of this protocol is to accomplish network security and scalability without sacrificing either. It also aims to provide an exchange mechanism to ensure that NFTs are traded in a decentralized and open ecosystem protected by Ethereum's blockchain technology. Immutable X makes use of StarkWare's roll-up technology. Roll-ups are systems that perform on-chain transactions outside of Layer 1, reducing fees and increasing mass acceptance and participation.
Link: https://www.immutable.com/
Skale
Skale is another open-source layer-2 scaling solution that attempts to tackle the scalability problem on Ethereum-compatible blockchains by constructing flexible sidechains that decentralized apps (dApps) can use to perform their transactions. These elastic sidechains take processing off the mainnet and process it faster and at a lower cost.
Link: https://skale.space/
OMG Network
The OMG Network is a Layer 2 scaling solution based on Plasma that scales the Ethereum blockchain to thousands of TPS. It cuts fees by an estimated third compared to previously, all while retaining Ethereum's security. OMG Network does this by shifting transaction processing off the Ethereum main net and using it only for ultimate settlement. Furthermore, the transactions are batch processed, making the process more efficient and less resource-intensive.
Link: https://docs.omg.network/
ZKSwap
ZKSwap is a Layer 2 scaling solution using zkRollup technology to enable an automated market maker (AMM)-decentralized exchange (DEX). L2Lab created it and has already gone live on the Ethereum main net. It moves all tokens to Layer 2 and ensures consistency by creating zero-knowledge proofs indefinitely. It enables exchanges to carry out swaps with no gasoline fees and infinite scalability.
Link: https://zks.org/
Celer Network
Celer Network is a layer-2 scale platform that enables quick, safe, and low-cost applications for mass adoption on Ethereum, Polkadot, and other blockchains. Celer built the world's first generalised state channel network and continues to push the limits of layer two scaling with sophisticated roll-up technology. Core applications and middlewares developed on Celer, such as cBridge, Layer2.finance, and many other ecosystem applications, have garnered a wider audience in DeFi and blockchain interoperability. Layer2.finance overcomes the two most significant barriers to DeFi's widespread adoption: excessively high transaction fees and the platform's difficulties in use and navigation. A multi-chain network called cBridge enables immediate, low-cost ANY-to-ANY value transfers between and inside Ethereum's layer-2 networks. This includes the Ethereum main chain and other layer-1 and layer-2 networks.
Link: https://celer.network/
Conclusion
Layer 2 networks are becoming an increasingly popular solution to the scalability and performance issues existing blockchain networks face. Layer 2 networks allow users to transact faster, more securely, and with more privacy than traditional blockchains. This article explored the top 10 coins benefiting from Layer 2 technology, including Optimism, Arbitrum, Starkware, Polygon, Loopring, ZKSpace, IMMUTABLE X, Skale, OMG Network, ZKSwap, and Celer Network. Layer 2 networks provide a viable solution to existing blockchains' scalability and performance issues, allowing for faster, cheaper, and more secure transactions.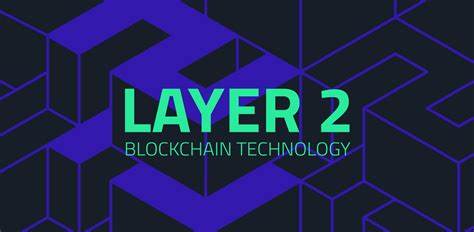 ---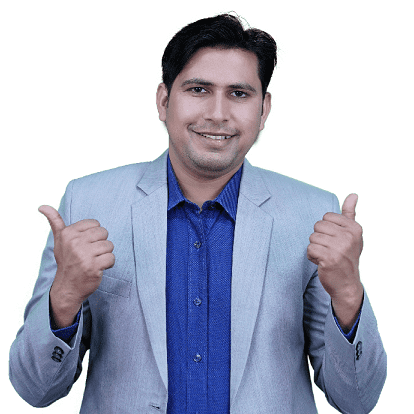 Global Rashid
I love to share all the experience i have till now related to market and investing with you all.
More to read
---